What's HOT in Meetings & Events for 2023
Fill out the form to Download the report
We surveyed sales and catering innovators across the U.S. to discover how they overcome staffing shortages, rising costs, and tight timelines to create unforgettable experiences in our latest report, What's Hot in Meetings and Events for 2023 — Creating the Next Instagram Moment.
The report reveals the hottest trends and the operational impact they have for your hotel's sales team. You'll learn practical tips and insights on how to operationalize these trends at your hotel and differentiate your property.
Some hot trends include:
The "no barriers" agenda

"Tag and post" Instagrammable moments

Doubling down on local flair

Pop-up boardrooms



GET YOUR COPY NOW!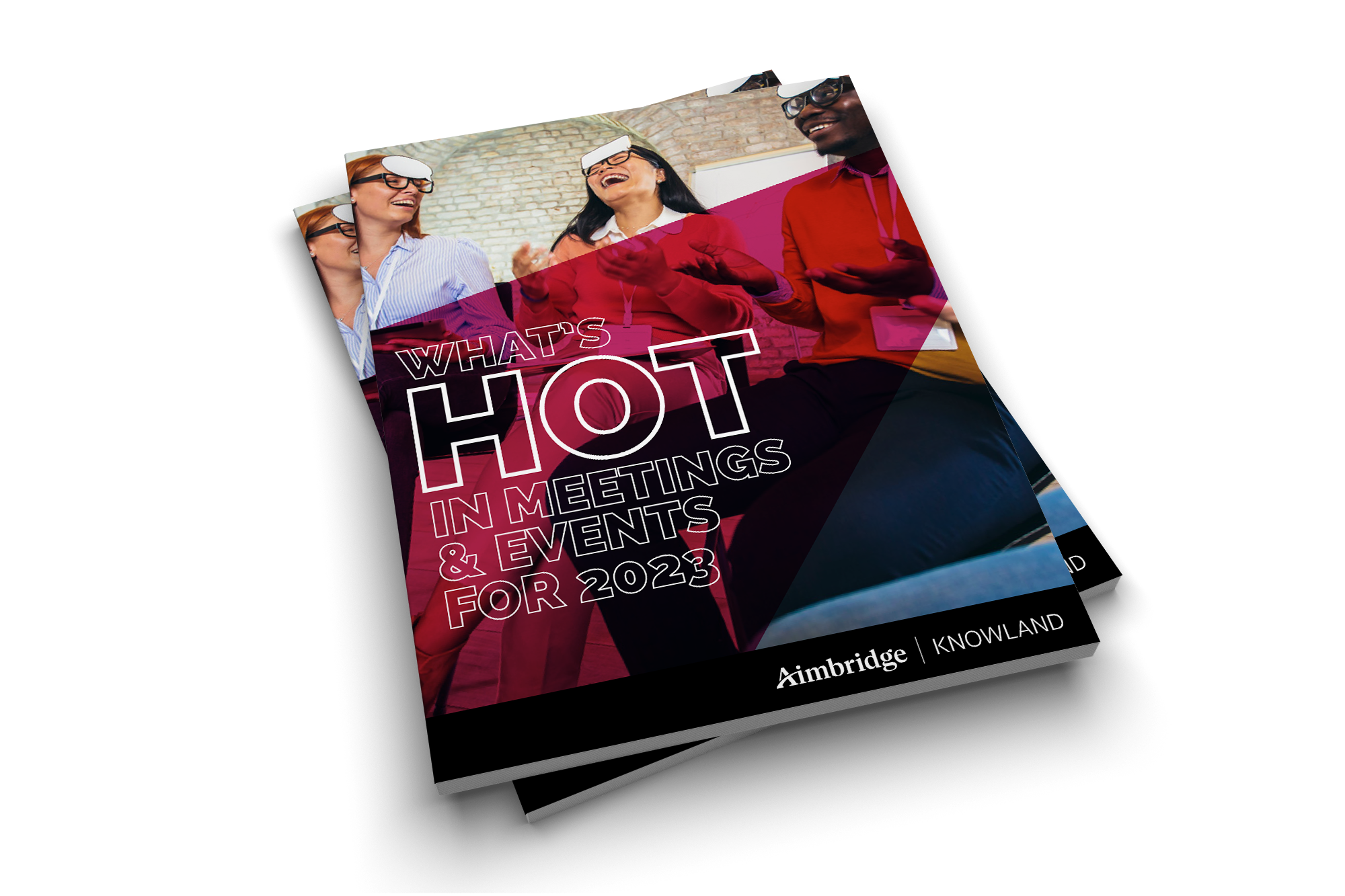 SHOW ME WHAT'S HOT IN 2023
We've teamed up with Aimbridge Hospitality and its team of top-notch event management professionals to bring you a unprecedented view of the hot trends for 2023.


Follow us on Social Media: