Increase Revenue and Achieve Growth with Intelligent Pipeline Generation
Is your hotel maximizing its booking potential?
Without the right insights, you'll only know after you miss the mark.
Optimize your sales pipeline across all booking sources with lead-generating data from Knowland.
Get a private tour
Complete the form on this page and a Knowland specialist will be in touch to show you how Knowland will help you grow your sales pipeline.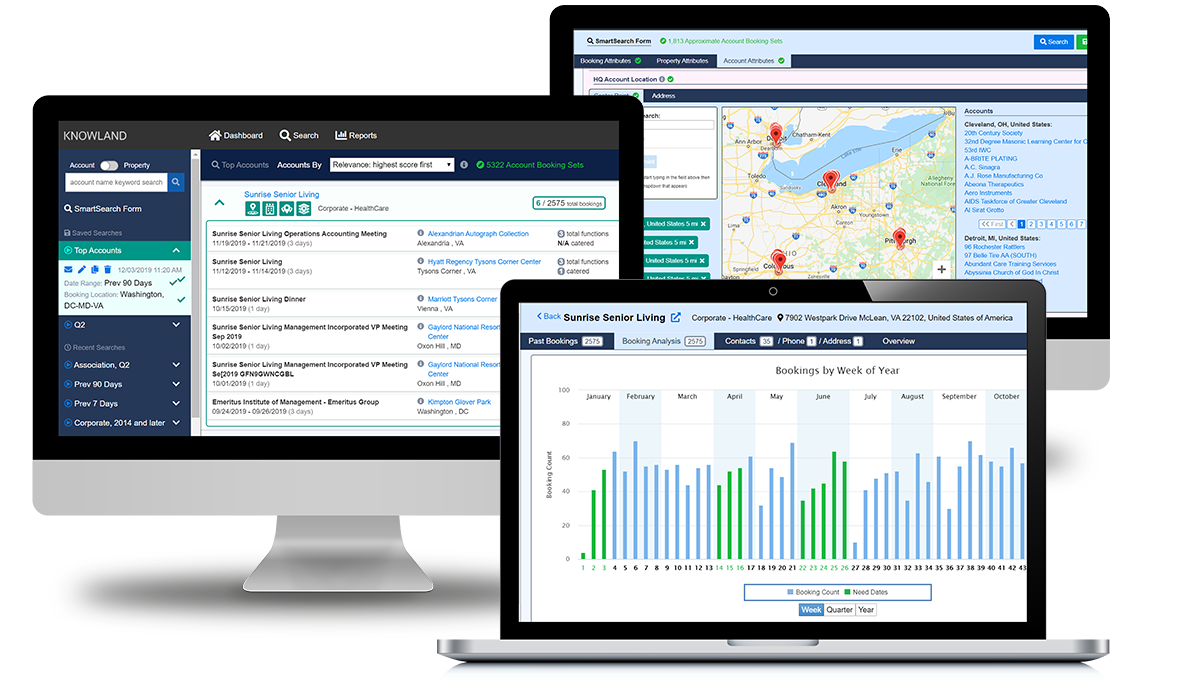 Please keep your above message to a maximum of 225 characters.
Follow Us On Social Media: