Get Your Free No Fluff
Market Analysis
New to Knowland?
Book your market analysis to see what's really going on in your marke

t
Walk away with new insights you can act on immediately to supercharge your sales and marketing strategy. Get a week-by-week view of who is booking events in your area today as we analyze historical bookings to help you plan for tomorrow.
4 Key Takeaways from your live market analysis:
Meeting activity trends and recovery status for your target markets

Most active industries and top 10 accounts bookings

Average event size by number of attendees and square footage used

Activity by segment for Corporate, Association, SMERF, and Government
Fill out the form to request your free market analysis today!
Already a Knowland customer? Contact your account manager with questions.
U.S. markets only.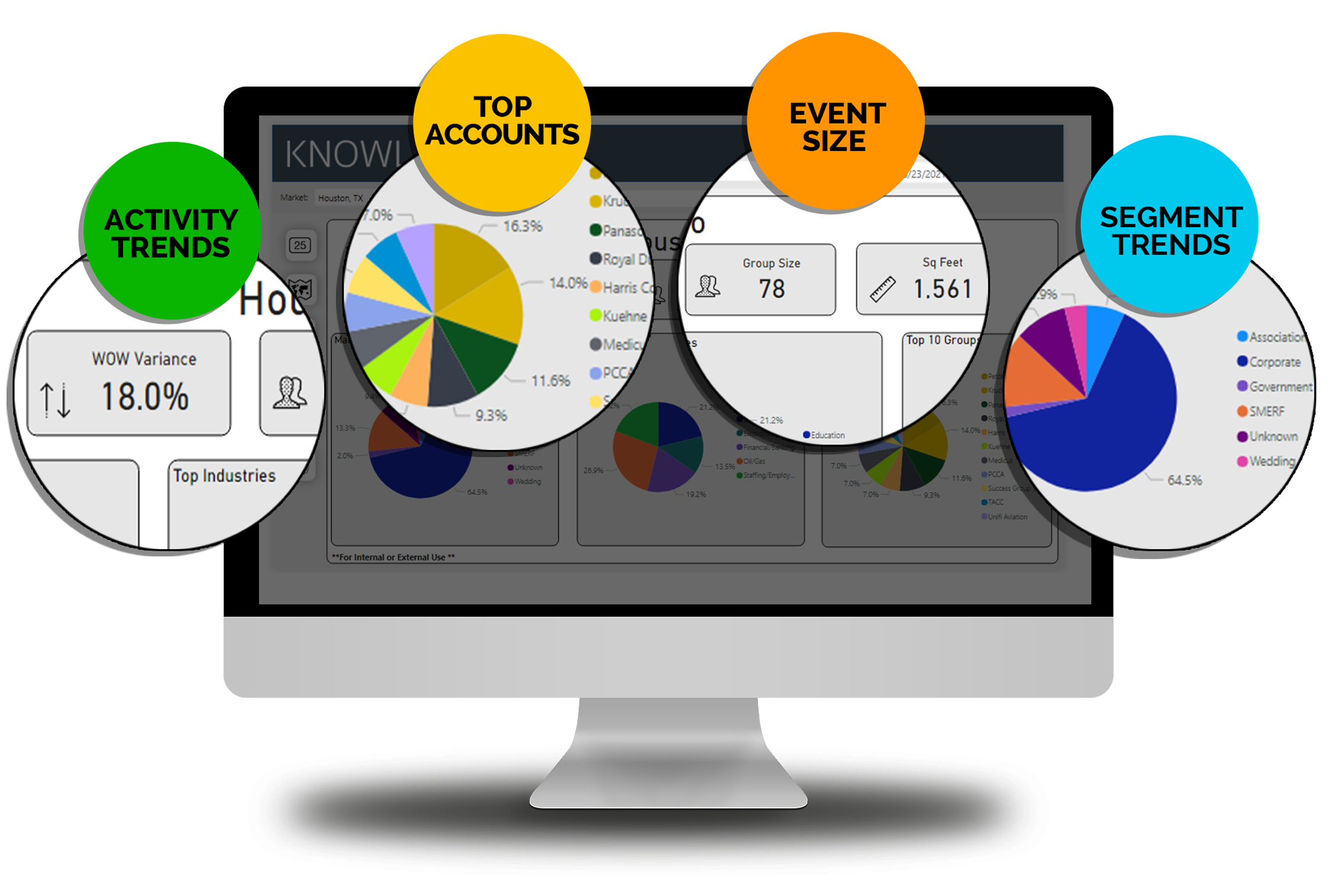 Follow Us On Social Media: