MICE Data Insights for the Middle East
Knowland is the industry's largest market intelligence and sales pipeline generation tool designed exclusively for the hospitality industry. It applies cutting-edge, real-time search and AI technology to our robust database of over 18 million actualized events worldwide, using predictive insights to match accounts most likely to book based on your hotel's profile. The result is improved sales performance and increased meetings and events revenue.

Knowland's actionable data insights on meetings and events enable hotel properties, chains, and management companies in the Middle East to make smarter, faster decisions, increase revenue and expedite recovery. We have been helping leading brands in the region since 2008, with a commitment to quality service and support.
Expand Opportunity. Elevate Engagement. Gain Efficiency.
Monitor the market and gain better understanding of trends.

Validate your commercial strategy.

Find and qualify new accounts to prospect with high potential to convert.

Identify and focus on inbound leads with the greatest total revenue potential.

Make more effective sales calls and build rapport by understanding booking behaviors.

Follow your Key Accounts' activities and establish their preferences.

Create a data-driven plan to shift market share and win opportunities.

Identify who you lost business to and where you can shift share from.
Latest Middle East Trends
Click below to access the HSMAI Middle East Roc 2022 slides
Products
Knowland provides data-as-a-service business intelligence for hotels, chains, management companies, and owners, including the world's leading brands.
Knowland Platform maximizes your sales productivity and performance with data-driven insights. Knowland's SmartSearch helps you prioritize sales resources, accelerate sales cycles, and win more meetings and events business.
Market Analytics: Quickly benchmark performance by segment, industry, market, account, brand, and more. Identify market trends and adapt your strategy to maximize revenue and new opportunities.
Expert Training
Knowland customers enjoy free access to the world-class on-demand training of the Knowland Academy. Short, easily consumable videos, articles, and webinars help commercial teams learn to use the platform effectively.
Knowland's dedicated customer service is available on-demand throughout the subscription, as part of our service promise
Email:
ebucsi@knowland.com
.
Meet Your Dedicated Middle East Representatives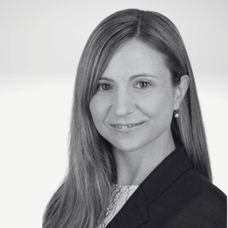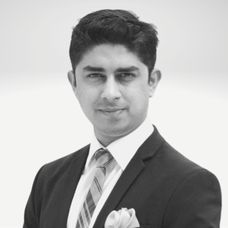 Erika Bu

csi


Enterprise Director of Sales, EMEA & APAC
Erika is your main contact across EMMEA & APAC for any regional, above property inquiries from local and international chains, GSO teams, hotel/asset management companies, any industry organizations, associations, or media partners who would like to learn more about our global business intelligence or partner with Knowland.
Varun Saluja
Director of Sales, Middle East
Varun is our in market Director of Sales for the Middle East, based in Dubai. Connect with him, if you are a hotel interested in the Knowland platform and our market intelligence.